100% Recyclable, Disposable or Reusable Litter Pan
Easy Clean Litter pan is made in the USA and is made out of environmentally safe plastics!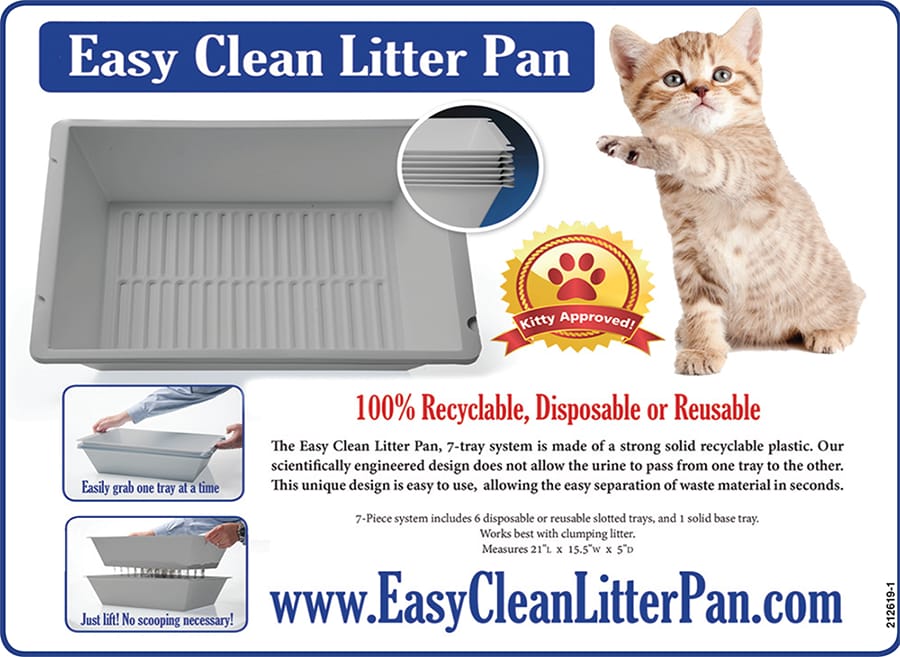 Works best with clumping litter
Easily grab one tray at a time
Environmentally Friendly
The Easy Clean Litter Pan is Simple to Use!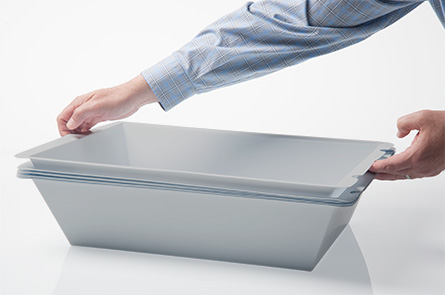 It takes just seconds to clean and leaves a fresh, odor-free litter box!
7-Piece system includes 6 disposable or reusable slotted trays, and 1 solid base tray
Works best with clumping litter.
Measures 21"l x 15"w x 5"d
Just Lift! No Scooping Necessary!
The Easy Clean Litter Pan, 7-tray system is made of a strong solid recyclable plastic. Our scientifically engineered design does not allow the urine to pass from one tray to the other. This unique design is easy to use, allowing the easy separation of waste material in seconds.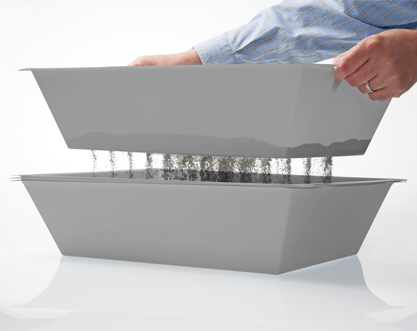 "Great and easy to use! Saves so much time and hassle over cleaning a traditional litter box. Just for the convenience, it is worth the money. The disposable pan can be cleaned and re-used saving you money. You can just throw out any clumped litter that you pull up, quick rinse and re-use. Our 2 cats had no problem using the box and the litter stayed fresh each time we removed one layer of the pan."
–Joyce
"The best litter pan I've ever bought. Very easy to use and works exactly as described. The disposable trays are sturdy enough to wash and re-use which makes this system more cost-effective than other disposable pans I've tried before. I use clumping litter so I can't say how it will work with other types of litter but it looks as if it would be just as good."
– Rocco